This guide will look at adding key dates to an existing conveyancing case.
Please note: Before adding key dates you will have needed to create a conveyancing case. Read this guide to help you create a conveyancing case.
Add a key date to a conveyancing case
Before adding a key date you will first need to access the appropriate case from the cases tab at the top of the page.

You will then need to click on the add key date button.

A key date that you create will be viewable to anyone tracking the case and can be used to keep everyone one informed of when important events will be happening, for example the exchange date.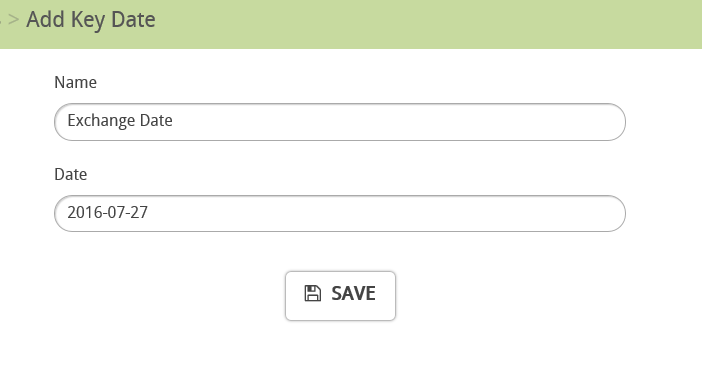 You can then view this key date at any time on your case page.