In this guide we're going to look at setting up your Outlook 365 account so you can add your emails directly into the appropriate Hoowla case.
Before we begin, you're going to need a Hoowla account and an Outlook 365 account.
Step 1) Login to your Outlook 365 Account
Go to: https://outlook.office.com/owa/
Step 2) Click the Settings Button & Go to 'Manage Integrations'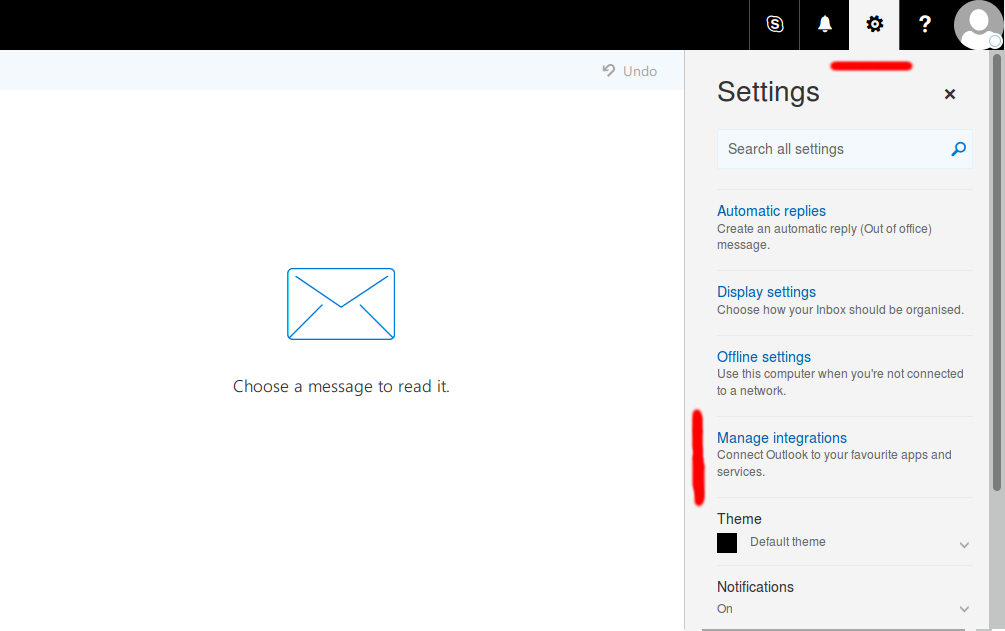 Step 3) Click 'Click here to add a custom add-in' & Choose 'Add from URL…'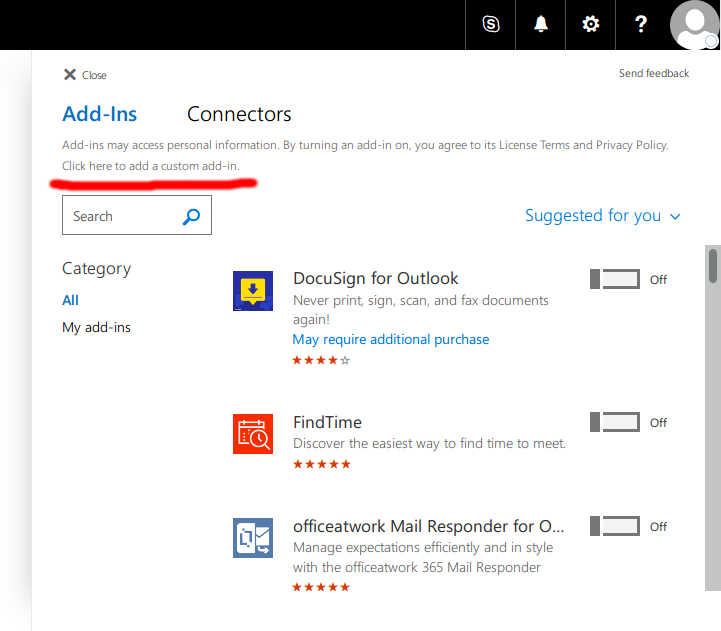 Step 4) Paste in the URL
You'll want to paste in this url into the text input:
http://hoowlaoutlook.herokuapp.com/hoowla-mail-manifest.xml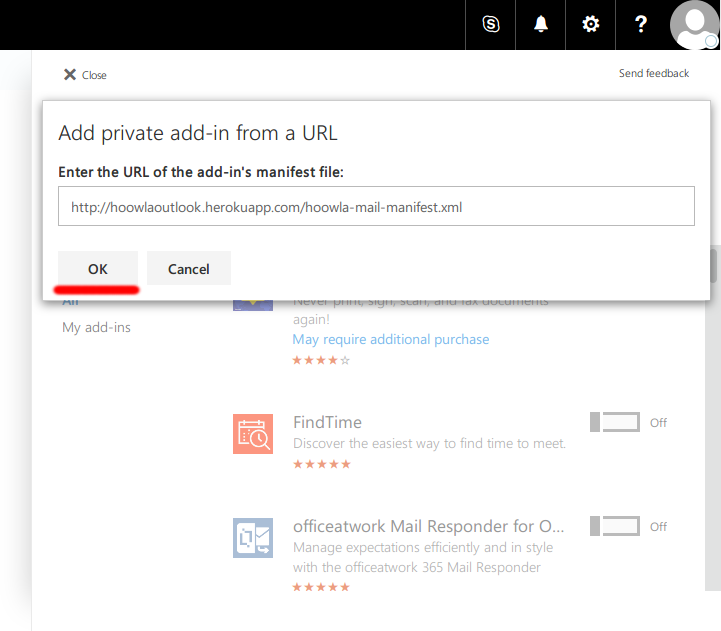 Step 5.1) Verify the Install by Opening an Email and Clicking the Hoowla Logo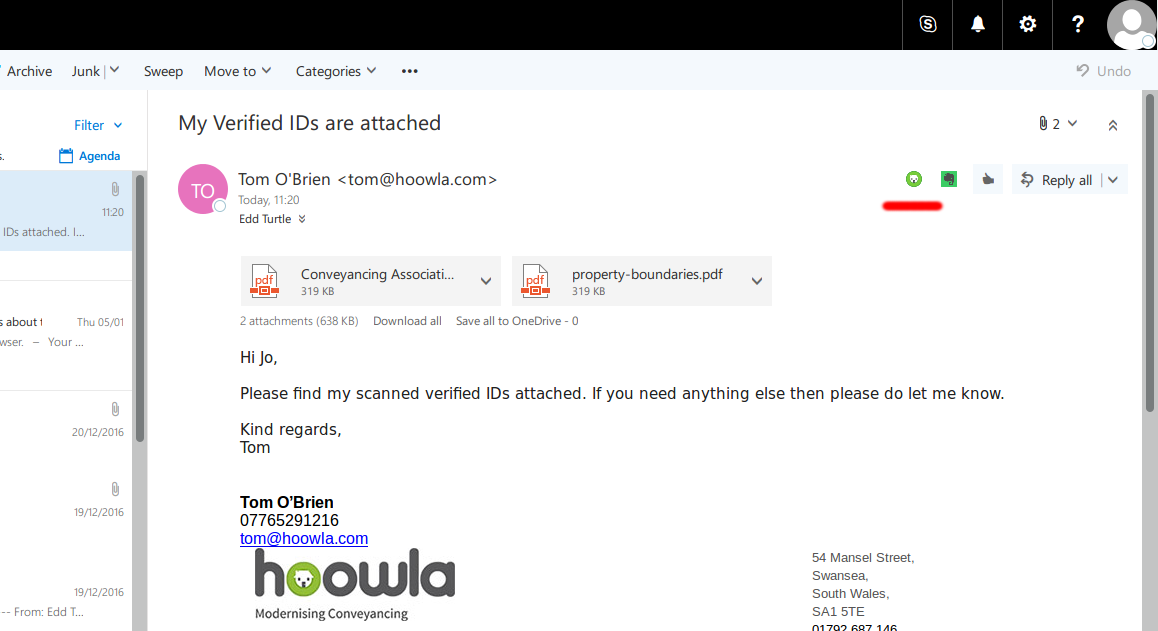 5.2) Sign into your Hoowla account (if you're not already logged in)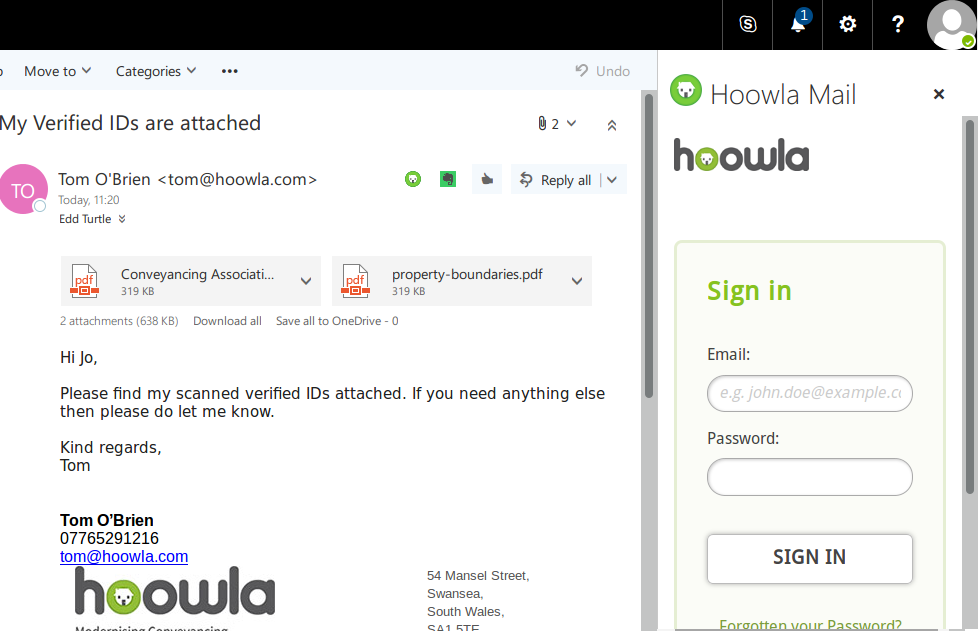 Step 5.3) Choose the Client Case to add your Email to by clicking the appropriate row.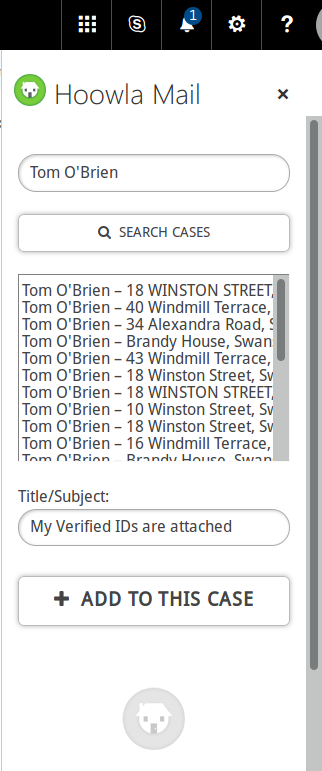 Step 5.4) You should see your document having been added fully.