This guide will show you how to assign clients and businesses roles in a case using missing people in the people involved area.
You are required to assign people roles in a case so that their information can be merged into letters and documents.
Assign Missing People in People Involved
As you add people cards to the people involved area of a case, those people will need to be assigned to roles in the case. The roles available in a case are dictated by Hoowla documents (letters forms etc.) that are attached to the case. You will need to assign people roles so that information can be merged into your case letters.
To start assigning roles to the people cards you have added to your case, select MISSING PEOPLE (highlighted in the image below).

Then simply click and drag people into their appropriate roles in the case.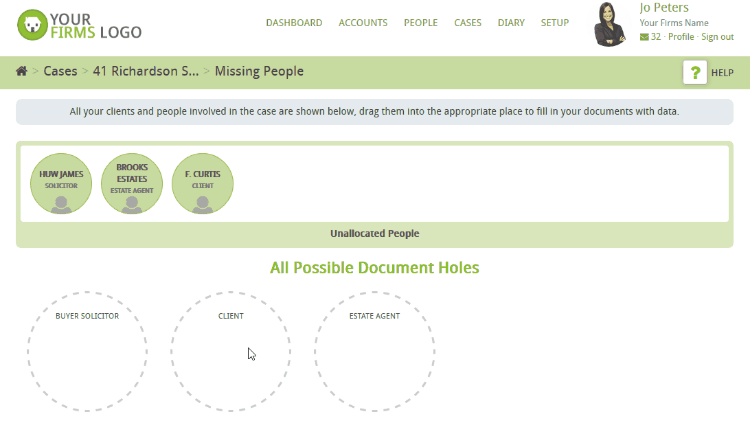 Assigning a person to a role from within a letter
People can also be assigned roles directly from within a document. Simply select SHOW PEOPLE INVOLVED IN THE DOCUMENT and select CHOOSE PERSON to assign or change who is assigned the role.
Please do get in touch with us if you would like to arrange some training.