This guide will look at creating a conveyancing case using an existing quote for your client.
Please note: In order to create a conveyancing case you must first have sent a conveyancing quote to your client. Read this guide for help sending a conveyancing quote.
Read this guide for help creating a conveyancing quote.
Create a conveyancing case from a quote
Before creating a conveyancing case firstly you will need to access the appropriate quote by opening the clients person record and selecting the instruct client button of the appropriate quote.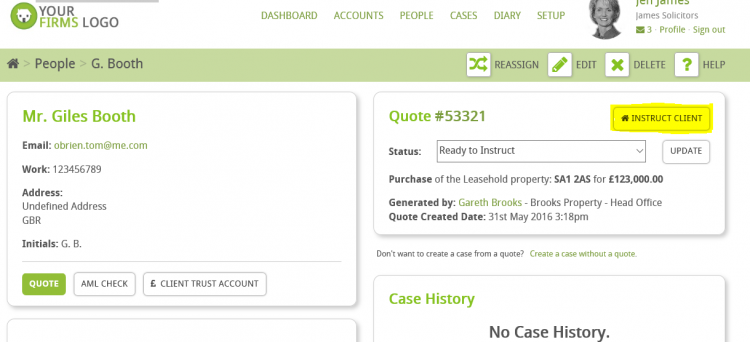 You can now assign appropriate information to the case such as its start date, information on about the property and which workflow structure you wish to use.
Finally you must choose which Client Details you wish to use in different situations and then click Create Case.