This guide will show you how to generate a conveyancing panel for your account of one or more solicitors.
All the legal firms on your panel must have a Hoowla Conveyancing Quote Calculator account which they can sign up form here 
To create a new panel in your account, select SETUP then select PANEL MANAGEMENT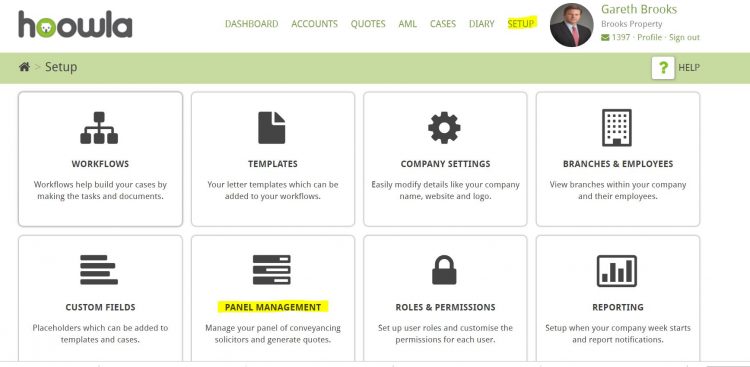 Now select CREATE PANEL from the green bar

Fill out your panels details including Panel name, panel owner, panel from address.Only fill in the panel from address if you don't want the quote's to come directly from your solicitors email address. You can also define custom text to be sent to the solicitor on every quote and to every client. Once done press save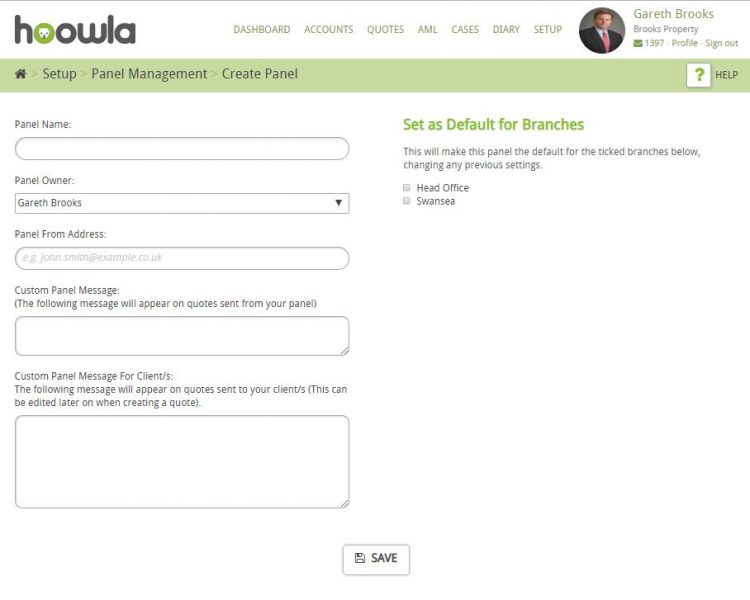 You now how an empty conveyancing panel ready to add solicitors too.
Once saved you will be taken to the edit a panel screen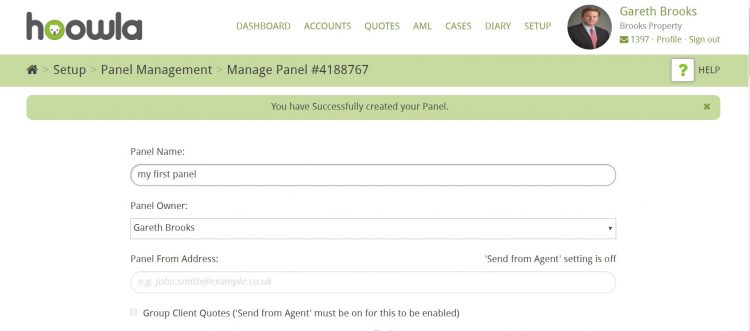 Scroll down to the ADD A CONVEYANCING FIRM TO PANEL section

To add a firm to your panel the firm must have a Hoowla Conveyancing Quote Calculator account which they can sign up form here Once they have a Hoowla account they can create a fee scale and share with you their quote calculator ID
Once you have the id enter it into the Quote Calculator ID book and press ADD FIRM
You now have a working conveyancing panel that you can generate quote too 
If you would like personal training on panel setup or have any questions email us at hello@hoowla.com or call 01792 687146