This guide will take you through how to download CSV reports from your Hoowla account.
Downloading reports on your firm
Go to the dashboard section of your Hoowla account and click on export to CSV.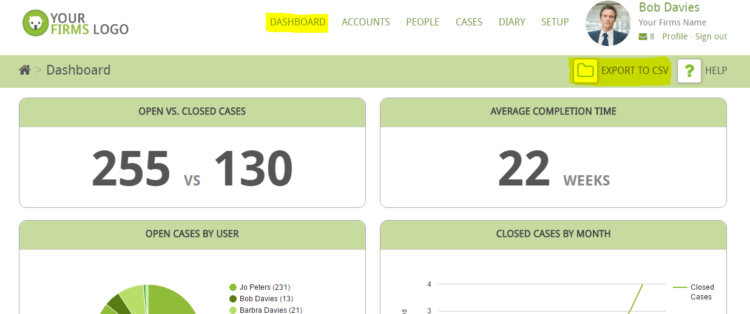 You then have an option of what sort of report you wish to download. Click on the necessary report and it will be downloaded as a CSV file.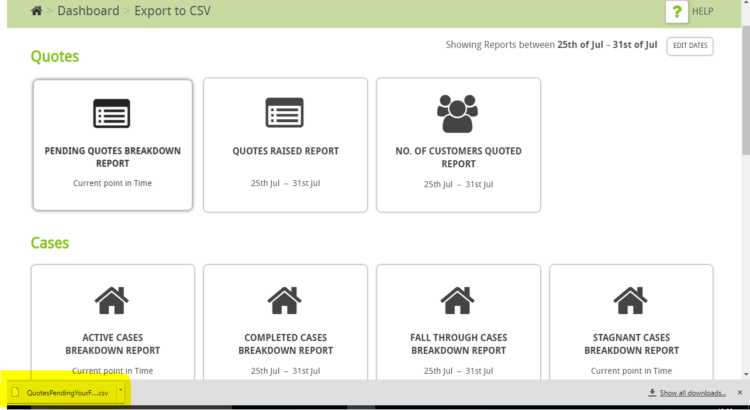 You can also change the dates in which the report concerns, do this by clicking edit dates at the top of the page.

Then select the dates you want the report to be about.