This guide will walk you through removing a member of staff that may have left the practice or no longer needs access to Hoowla.
Navigate to SETUP  then select BRANCHES.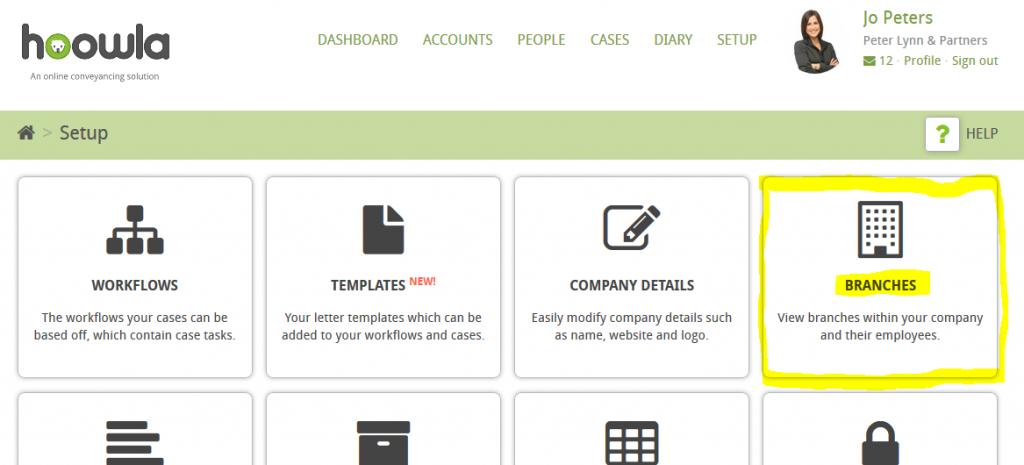 Select EDIT BRANCH then choose to EDIT the employee in question within that branch. An option to delete the employee will be displayed.

If the member of staff in question has any open cases assigned to them you will be prompted to reassign the files to another member of staff in the firm. Selecting delete user will remove them from your firm.